Upcoming Speakers
April 2014
Deborah Amos

National Public Radio's Middle East Reporter
Wednesday, April 9, 2014
7 P.M. - Presentation
Lair-Student Center (Building 6) East Entrance
This event is free and open to the public.


Thursday, April 10, 2014
9:30 a.m. – Student Presentation
Hagan Foundation Center for the Humanities at SCC
Learning Resource Center (Building 16), Upstairs Library


---
Amos travels extensively across the Middle East, providing a range of in-depth reports on NPR's Morning Edition, All Things Considered and Weekend Edition. She has received a 2010 Edward R. Murrow Life Time Achievement Award and 2009 Edward Weintal Prize for Diplomatic Reporting from Georgetown University. She also was part of a team of reporters who won a 2004 Alfred I. DuPont-Columbia Awrad for coverage of Iraq.
In addition to her work on NPR, Amos spent a decade in television news, including ABC's "Nightline" and "World News Tonight" and the Public Broadcasting System's "NOW with Bill Moyers" and "Frontline." She also is the author of "Eclipse of the Sunnis: Power, Exile and Upheaval in the Middle East" and "Lines in the Sand: Desert Storm and the Remaking of the Arab World."
For information, contact David Stasney, SCC environmental sciences instructor, 533-7278, or Mary Carr, executive director, Community Colleges of Spokane Library Services, 533-7045 or 533-8202.
---
Special thanks to SCC President's Speakers Series supporters: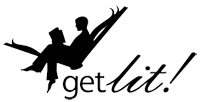 SCC President's Speakers Series events are made possible through the generous ongoing funding of the SCC Associated Student Government and the SCC Student Activities Council.
---
Spokane Community College · Information: (509) 533-7042 (President's Office)
Person(s) with a disability requiring any auxiliary aids or accommodations should contact the college. For TTY service, call 533-7482. Community Colleges of Spokane provides equal opportunity in education and employment.